I'm trying to build apache through WHM, but it gets to this point: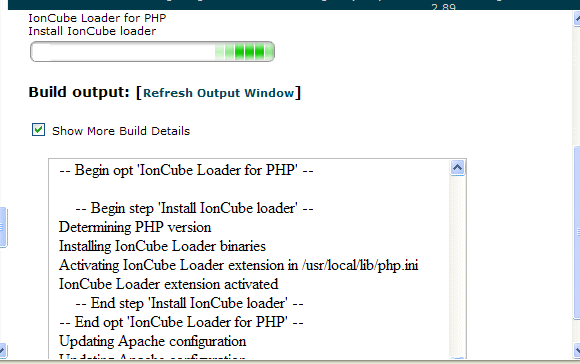 and just stays there. I can walk away from the computer for an hour and come back and it's still at that same point in the build.
I have WHM 11.15.0 cPanel 11.18.6-R24255
FEDORA 4 i686 on standard - WHM X v3.1.0
What can I do? I don't know if apache is building.