Hello all, please help me why php config editor shows several "crossed out" entries and "**DEFAULT**, Click to Edit" garbage?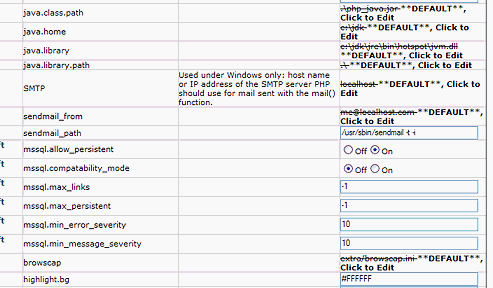 I also found several sites getting access denied or forbidden errors, specially Joomla and Drupal based sites hosted on my server.
How do I reset or reinstall php in case it got corrupt?
Do you think the file was hacked or injected with malicious codes? Please advise and thank you!