Hi All,
One of our hosting clients recently scan their website using this server: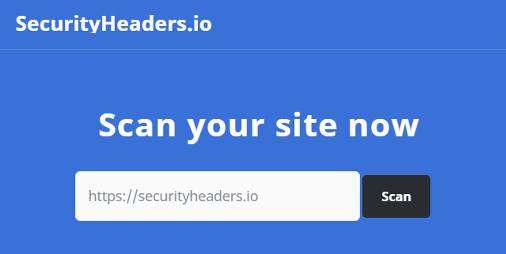 Quickly and easily assess the security of your HTTP response headers

securityheaders.com
Their website came back with a 'D' grade.
The "Missing Headers" were identified as:
| | |
| --- | --- |
| Content-Security-Policy | Content Security Policy is an effective measure to protect your site from XSS attacks. By whitelisting sources of approved content, you can prevent the browser from loading malicious assets. |
| X-Frame-Options | X-Frame-Options tells the browser whether you want to allow your site to be framed or not. By preventing a browser from framing your site you can defend against attacks like clickjacking. Recommended value "X-Frame-Options: SAMEORIGIN". |
| X-Content-Type-Options | X-Content-Type-Options stops a browser from trying to MIME-sniff the content type and forces it to stick with the declared content-type. The only valid value for this header is "X-Content-Type-Options: nosniff". |
| Referrer-Policy | Referrer Policy is a new header that allows a site to control how much information the browser includes with navigations away from a document and should be set by all sites. |
| Permissions-Policy | Permissions Policy is a new header that allows a site to control which features and APIs can be used in the browser. |
But our sys admin's initial attempt to add these headers to Apache (via WHM tweaks, I believe) had the apparent visual effort of removing/disabling all formatting/stylesheets from all websites on the server, such that what was left was not much more than text.
So now we have to go back to the drawing board, to work out how we can improve that score, without negatively impacting our hosted websites.
Keen to share the experience with others.
Btw we use CloudLinux OS, plus Litespeed as a drop-in replacement for Apache, in case that makes a difference.
Thanks all,
Ross